Do You Have These Problems?
You are just getting your business started and only need occasional administrative help?
You can't find your desk because it is buried under a pile of paperwork?
You need support but can afford someone full time?
Could be you need custom graphics for your business' branding.
You need a website but don't have the skills you need or the time to learn?
Maybe you have a website but it needs improvement.
I Offer You Solutions . . .
Wheather you are a Crafter looking for more in their craft business or a small business looking for help, you have come to the right place.  Since you are here, you are probably looking for a solution to some or all of the examples above.  Partnering with

Holton Administrative Services

can give you fast and effective relief from your Administrative stress!  I have solutions to those occasional or daily administrative needs.  I can also help with your graphics, web pages and social pages.  Let my experience benefit your business. 
A Sampling Of Our Services . . .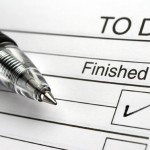 Brochures

Flyers

Data Entry

Business Cards

Forms

Graphics

Presentations

Social Posts

And Lots More . . .
My Administrative Experience Can Save You Time, Stress & Money!

Every business has administrative needs and few business owners know how to manage them effectively while doing what they love. Too often these tasks are put aside for another time until they grow into the "Monster Pile".  Taming this monster will make your business run more efficiently.  My experience and attention to detail will tame your "Monster" and allow you to get back to the business of making money!
For over Thirty years, I have been the administrative "go to" person for every company I have worked with.  I have provided support to busy Executives, Sales Professionals and Small Business Owners (

visit my About page for more on me

).  My experience can benefit you too!  The skills and principals of Administrative Management that I practice can work for any small business.  The time you spend keeping your office and your business running day to day takes you away from your primary focus of making money.  Let me take care of your Administrative needs so you can keep your focus where it belongs.  If your business is based in Lansing or the Central Michigan area, I can provide you with personal service in your office or from mine to get you back on track quickly.

Websites, Graphics & Social Marketing Can Help Your Business . . .
A professional looking web site can help you grow your business.  I can provide you with a quick and affordable web site and keep it maintained as your business needs change.  (See my

Portfolio Page

For Examples) I can also assist you with Email Marketing to help promote your business. 
Social sites such as

Facebook

and

Twitter

along with

Blogs

are also important marketing tools in today's web based world.  I can help you get started as well as manage these tools for you with your direction.  Use the links above to check out examples of my social sites.
A picture is worth a thousand words and a quality Graphic, Logo or Branding Materials can make a big difference in your business.  Many times a graphic that was provided to you could be bigger, smaller or changed to meet your needs.  Whether you need something created or a graphic managed, I have the skills to quickly solve the problem.
It Costs Less Than You Think . . .
Working with a

Virtual Administrative Assistant has many benefits

.   I have flexible and cost effective fees that can actually save you money.  Take a look at my

rates page

to see how much you can save!  Let me show you how partnering with

Holton Administrative Services

can show your clients a new level of professionalism while reducing your expenses and your stress.  My support will help you to manage your overload while you grow your business!
FREE CONSULTATION FOR ALL NEW CLIENTS
Linda Holton
Lansing, Michigan
517-481-6276
PS:  As a bonus that you can use today, sign up for our free report "25 Free Ways To Be More Productive".  Just click on the sign up button below or in the upper right corner of this page, enter your email address and your report will be on the way!