Professional Services Designed For Crafters
I have been crafting since learning how to knit from my Grandmother when I was a child.  I love to make all kinds of things but my favorite type of craft is crochet.  You can see some of my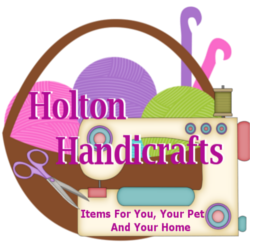 creations on my craft web site Holton Handicrafts.  I have been actively selling my crafts at shows for many years and on the web since 2006. I have shops on several services including Etsy, Bonanza and Meylah as well as selling from my web site.
My professional background is in administrative management, customer service and sales (you can read more on my about page).  This gives me a lot of experience that helps in selling crafts.  I also have experience with Social Marketing, Graphics and Web Sites so it made sense to combine all this experience together.  I tell you all of this so you know I have the knowledge and experience to help you take your crafting to the next level!
You are probably asking yourself, why do I need an administrative service?  Whether you are just a casual craft seller or someone who wants to have a serious craft business, there are a few basics you should have.  Unless you have some administrative experience, you may not have the skills you need to create these basics.  This is where I can help!
CRAFTING 1-2-3
My Crafting 1-2-3 package is specifically designed to give you the basics needed for your craft business.  This great package includes:
1. Professional Business Card – Even if you are an occasional seller, you need a business card.  It will help your customers remember you and come back to you again.  A great looking business card costs very little to design and print.  It is well worth the investment if you want customers to purchase from you again.  With this package you will receive a business card designed for your business and ready to be sent to your favorite printer.  I can also recommend a printing service if needed.  (A $50 Value) 
2.  Pricing Profile Worksheet – This is an Excel spreadsheet with all of the calculations already done and ready for you to work with.  It will show you in black and white all of the expenses involved with the selling of each item that you have.  You want to be sure you are making money not losing it and a pricing profile is a great way to see what you are spending to sell that item once it is made as well as your profit for that sale. This tool can also help you to decide how much you should be selling your item for.  If you don't own Excel this can be easily converted to use in Open Office (a free alternative).  All you have to do is plug in your information and it calculates your profit.  (A $60 Value)
3.  Sales Tracking Worksheet – How can you know how well you are doing with your business if you don't have some way to track your sales and your customers.  This is especially important if you sell online.  Whether you craft for a hobby or you have a serious business this can be a great tool for setting goals and marketing to customers that have already purchased from you.  This is another Excel spreadsheet designed to help you track your sales and profits so you know what you are making and what you are spending.  Just enter your information and the spreadsheet will do the work. (An $80 Value)
Also included in this package . . .
* A link to my favorite online fee calculator that will help you know what you are being charged by PayPal and selling services such as Etsy before you list your item.
*An hour consultation with me to help you understand the worksheets, design your business card and generally get you started. (An $18 Value)
If purchased separately these services would cost you $208.00.  As part of the Crafting 1-2-3 package, you receive all of this for only $149.00!  That's a savings of $59.00.